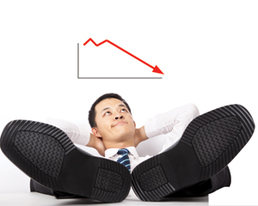 It's the last week of January and while you started the year with a clean slate I'm willing to bet that you're already seeing the tell tale signs in some of the members of your sales team. You sweated through those strategy sessions in the fall and locked down your plan for the New Year. January is a time of high expectations and high hopes for the future. One thing is certain, all of the encouragement, annual sales meetings, conferences and rallies won't help you to get a struggling sales rep or sales team on track. The experts suggest that the answer is a combination of sales management and training.
The problem is a complex one that has been faced by virtually every organization and every leader at some point in their career. We promote great sales talent into sales leadership roles but then don't teach them how to manage and coach for performance. Some organizations make the decision to provide sales process training for their sales reps only to find out that the reps fall back into the same habits. It all starts with great sales management but even the great ones need some information in order to focus their efforts:
Which of their reps need training?
Should the training be broad based or focused on specific areas of the sales process?
Which of their reps would benefit most from in-the-field coaching?
How do they have regular coaching conversations that lead to improved performance?