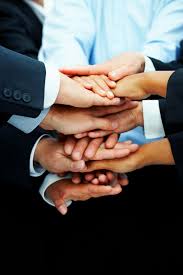 I read a cynical article in Forbes this week with the title
"The Employee Engagement Hoax"
. I have provided the hyperlink to the article if you'd like to read it. The focus of the article is the notion of employee "engagement with the mission" and makes the point that rather than conducting annual engagement surveys, leaders at every level of the organization should be focused on actually engaging with their direct reports.
Global research published in 2009 by Towers Watson, which analyzed 40 companies over three years, showed that organizations with a highly engaged workforce had a superior financial performance (a 5.75 percent difference in operating margins and a 3.44 percent difference in net profit margins) than did low-engagement workplaces. It's clear that engagement is good for the bottom line and yet far too many organizations fail to put in the appropriate time, effort and energy into improving engagement on a daily basis.