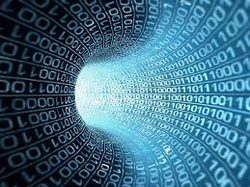 What's the reason the conversation is shifting from big data to big insight? According to a recent Talent Management magazine article (
Where's the Value In Talent Analytics?
), "In the talent analytics space, insights need to address fundamental questions, such as, "Does the organization have the people who will take a key business unit, or the organization, from where it is today to where it needs to be tomorrow?" And, "What do business leaders need to know to be confident that people investments made today will pay off tomorrow?""
The article refers to a 2012 Oracle study that shows the volume of data has increased an average of 86 percent in the past two years, and 60 percent of executives rate their companies unprepared to leverage the data and cite significant gaps in people, processes and tools. For those of us in talent management, this problem is compounded by the nature of the investment decisions we manage. Research firm the Aberdeen Group found that in 2012, 49 percent of organizations aimed to address business leaders' inability to leverage HR and workforce data to make better operational decisions. Eugene Burke summarizes, "a big insight tells an organization whether an issue is true, and if it is, what actions need to be taken to resolve it and improve organizational performance. It is the value of the insight, not just the size of the data, that makes it big".
It's an issue that I've seen with many of my clients as they begin to add analytics to the employee life cycle. It doesn't matter whether you are an HR specialist or a front line hiring manager, in this age of having to do more with less, we're all caught up in the daily grind of creating meaningful results. Layering additional data over what you've already got on your plates only serves to exacerbate the problem if it requires time and expertise to analyze. I'm a proponent of keeping it simple and relevant in order to provide the desired impact to the organization. I often refer new leaders to Marcus Buckingham & Curt Coffman's book, First Break All The Rules. It's a great primer for leadership development and sets the course by describing the challenges a hiring manager is faced with:
Select great talent
Set expectations that are aligned with the business unit and organizational strategic plan
Motivate the people on their teams
Develop talent so the organization continues to evolve

Here's how great data can help you to develop actionable insights for the front line managers in your organization: