Align Your Organization's Talent With Your Business Outcomes!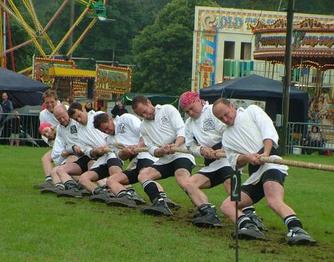 Not only is great talent becoming increasingly difficult to find, getting that talent fully aligned with your organization's strategic vision is the single biggest differentiator in today's hyper-competitive market.

You would never attempt to operate your business without the use of financial and operational analytics and metrics. Given that the largest, and possibly most expensive resource for many organizations is their people, it is incredible how few organizations utilize the available human capital analytic and psychometric tools to measure alignment, employee engagement, improve recruitment/selection, coaching, performance management, talent retention and succession management.
---
Take the pulse of your organization!


Click on the image below to complete The Pulse Check Alignment Survey.
It consists of 20 questions and typically takes 10 minutes to complete.


What's the 1st step your doctor takes?

Most people answer this question by telling me how their doctor usually takes their pulse when s/he is trying to determine the current state of their health. It is such a simple diagnostic, but it gives a medical practitioner critical insights to help point them in the right direction.

Our experience has been that alignment (both good and bad) generates a palpable level of energy within the organization. When it's lacking the feeling can be overwhelmingly toxic. When it's good there is an undeniable level of energy that seems to carry people with it like they are riding a wave.

Our initial diagnostic is to take the pulse of the organization that I am working with. It lets me see how well aligned the individual contributors are with the strategic vision of the organization. It also shows me how well organizational processes are aligned with the customer.

---